If you're coming to Fastmail from another email provider (such as Gmail, Outlook, your internet service provider, or another cloud host), then you'll want to bring your email, calendars, and contacts with you. If you own a domain, you can also bring it with you and keep all of your existing email addresses at that domain.
The following information makes it easy to move all your information into Fastmail, once you have chosen a plan.
We have detailed guides for the following email providers:
---
1. Set up your email address and/or domain
If you don't have your own domain, you'll need to select an email address at one of the Fastmail domains. You can still receive and send mail at your old address through Fastmail, as long as you keep that account open.
If you have your own domain, follow our domain and email migration guide to learn how to transfer your domain, email accounts, and addresses to Fastmail.
2. Transfer your existing mailbox contents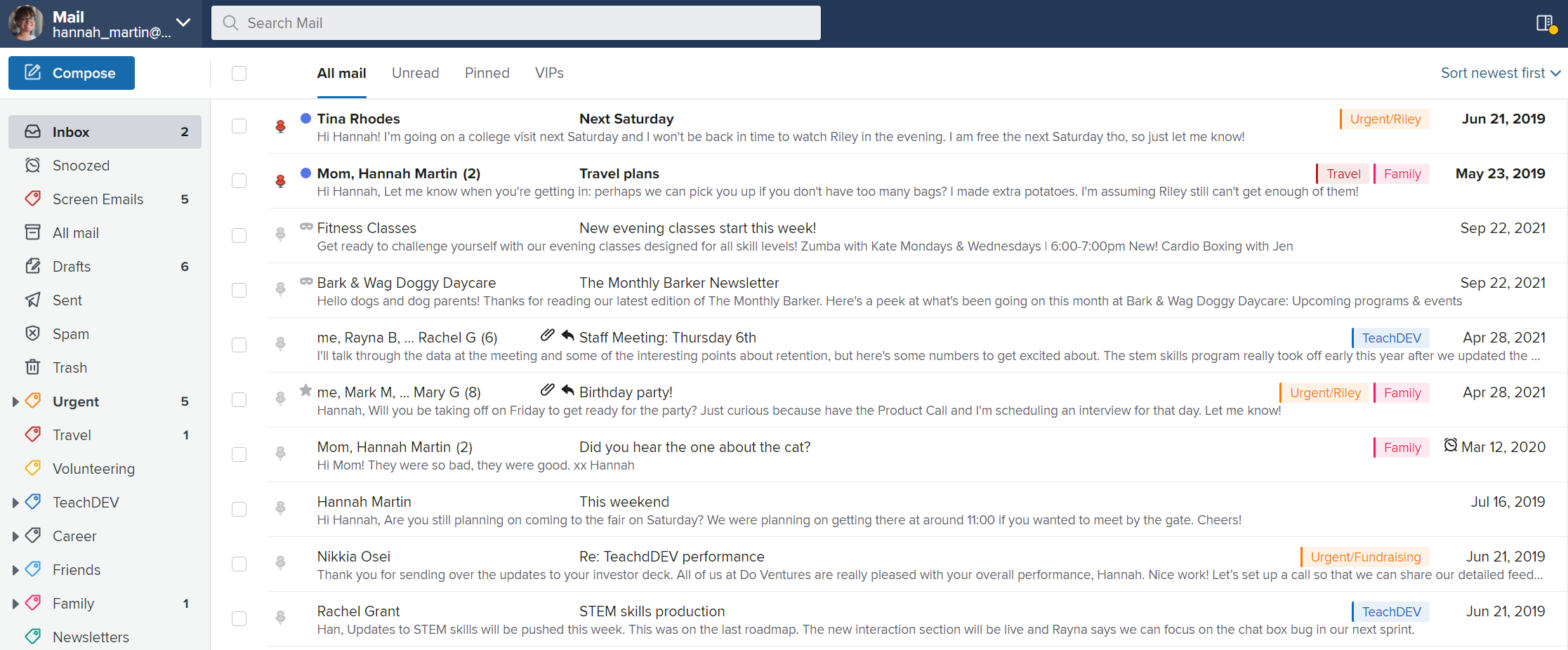 Depending on your needs, you can transfer your current mailbox into Fastmail using two methods: IMAP or POP.
If you wish to move emails from where they are stored at your previous web-based provider, you will need to transfer your emails via IMAP. IMAP will let you access your mail from any of your devices or from any web browser, and allows you to restore emails from backup.
If you wish to move emails that you have downloaded onto your desktop and access through an email client, you will need to transfer your emails from your desktop client onto Fastmail. Please note that if you download emails from your old provider using POP, it will only download mail from your inbox; it won't download mail that is directed to other folders you have created.
Mail held on the server (IMAP)
You can import all your mail from your existing provider onto Fastmail. This is a one-time task that transfers all your mail, and may take some time to complete. Our email import tool works with any IMAP server, and we provide instructions for the most common email providers.
Our importing tool also uses fetch to automatically import any incoming emails from your previous account into your new Fastmail account.
Mail stored on the desktop (POP)
If your old mail is not stored on an IMAP server because you have already downloaded it to your desktop using POP, you can leave it where it is, or you can transfer it to Fastmail's IMAP servers for access through the web client.
To transfer mail in your desktop client to Fastmail's servers, log onto Fastmail from your desktop client and drag the folders containing your existing mail into the Fastmail account's folders. Depending on how much mail you have, this can take some time before the mail completes uploading to our servers.
3. Transfer your contacts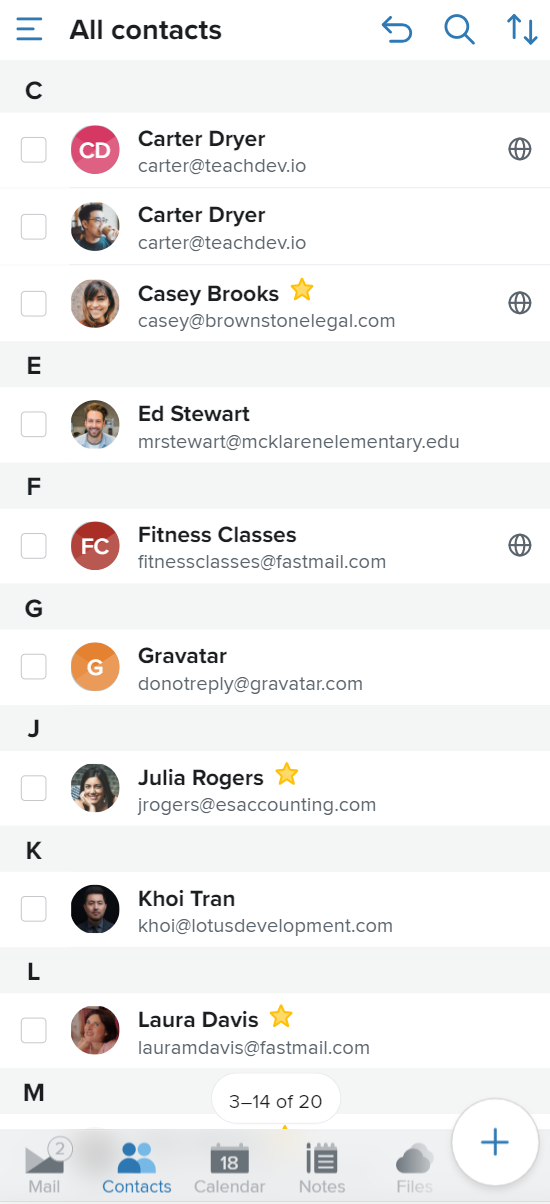 Transferring your contacts into Fastmail can be done with the following steps:
Export a list of contacts from your previous provider or desktop email client. If you're not sure which file type to choose for your contact list, we recommend using vCard 3.0 (.vcf) files. Otherwise, you can use comma separated values (.csv). Below are instructions for exporting contacts at larger providers/clients:
Now you are ready to import your contacts into Fastmail by going to Settings → Migration → Import.
Click Upload contacts and calendars.
Click Upload address book file.
Find the file you just exported and click the Select button. Your contacts are now imported!
4. Transfer your calendars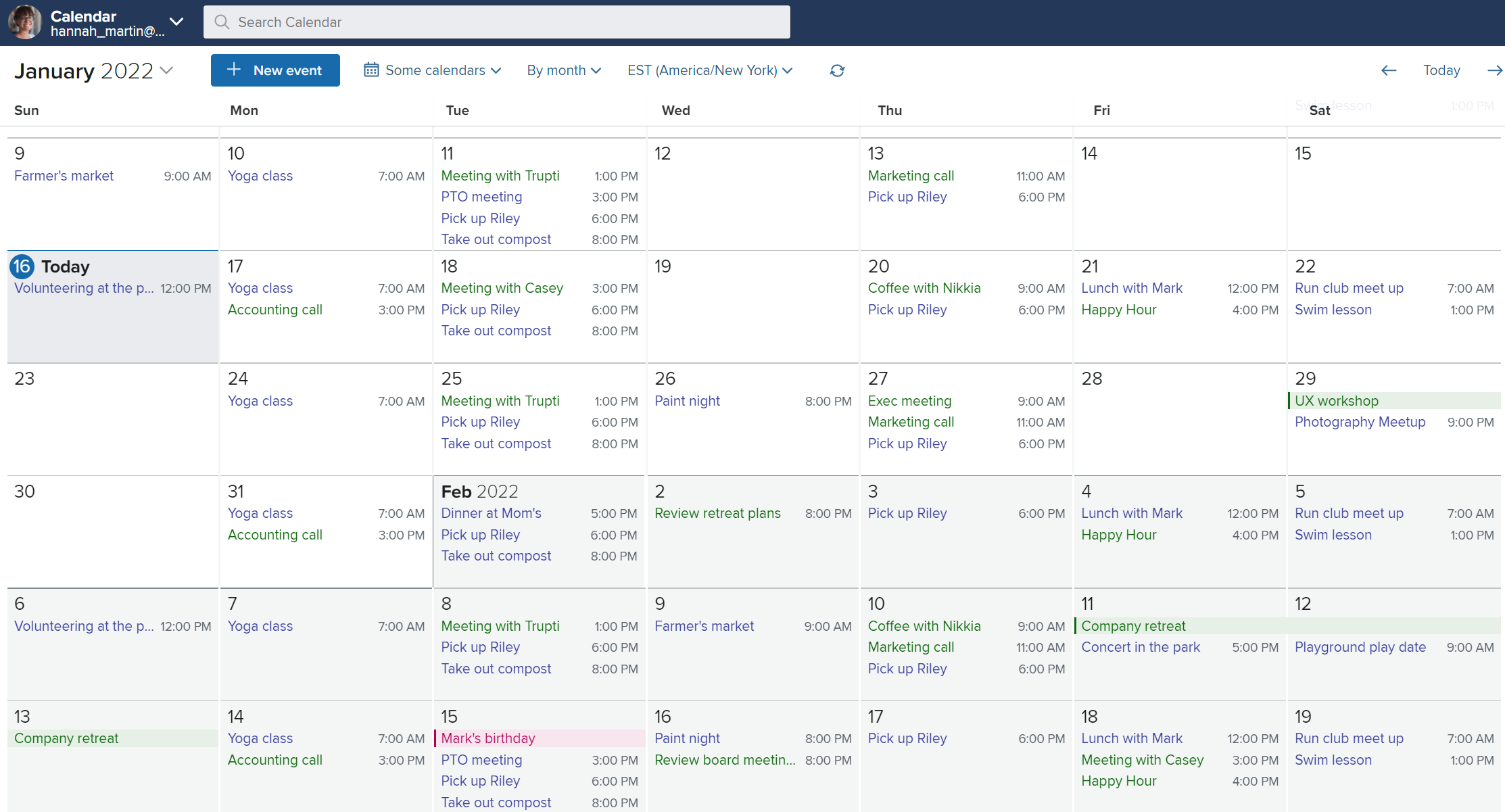 To import your existing calendar into Fastmail, you will need to first export your calendar events from your old account. Once this is done, you can import the events into your Fastmail calendar.
See our calendar migration guide for detailed information.
5. Making the most of Fastmail
Here are a few more things to do when migrating to help you get the most out of Fastmail.
Secure your account with two-step verification (2FA)
Keep your account safe from hackers with our two-step verification support.
Set up your mobile devices
Set up your mobile devices to use Fastmail on the go.
The official Fastmail app is the best way to use Fastmail on your iPhone, iPad, or Android device. We also have instructions on setting up popular clients if you wish to access Fastmail on an email client.
You can also use a browser on your mobile device to access our web interface.
Announce new email address
If you have changed your email address, remember to let important contacts know of your new address.
Update old subscriptions
You can save a custom search in Fastmail so you can easily see what mail is still addressed to your old address:
Copy and paste this into your search bar: header:"X-delivered to: <old email address>"
Replace <old email address> with your old email address.
Click the Save button in the sidebar to save this search. This makes it convenient for you to occasionally search for any subscription mail being sent to your old address.
You'll need to update the email address for your subscriptions, as Fastmail can't change your subscriptions automatically for you.
6. Migration complete!
You're done! Welcome to email, calendars, and contacts done right.