To be notified on your computer when new mail has arrived, go to Settings → Notifications and enable notifications.
You can choose what level of notifications is right for you. Notifications can be enabled or disabled for new messages and for calendar alerts individually.
For new messages, you can choose to receive notifications for messages received from:
Notifications can be received for only the folders you choose.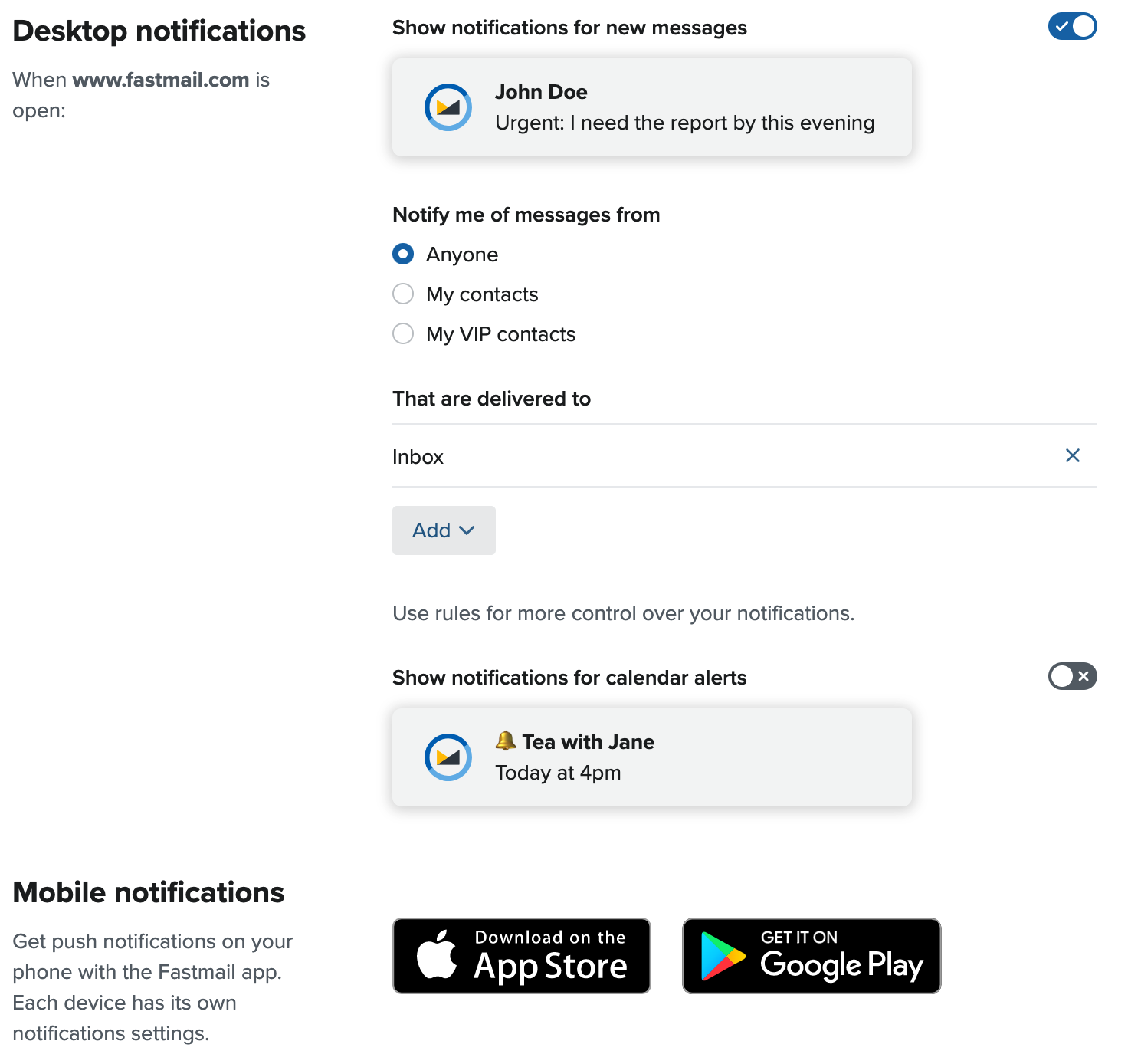 If you disable all notification preferences, you won't receive any further notifications.
You will need to grant Fastmail permission to show notifications in your browser for notifications to work. If you haven't already done this, a small window will pop up asking you to do so. Simply click Allow.
You will need to have Fastmail open in a browser for notifications to appear. Note that not all browsers support notifications.