You can customize your user interface and make Fastmail yours by choosing a theme in the Settings → Preferences screen.
Fastmail offers a number of pre-designed themes to suit a variety of tastes, with high contrast for easy readability and automatic adjustments for dark and light modes.
You can also design your own theme by choosing a custom header and accent color to suit your preferences.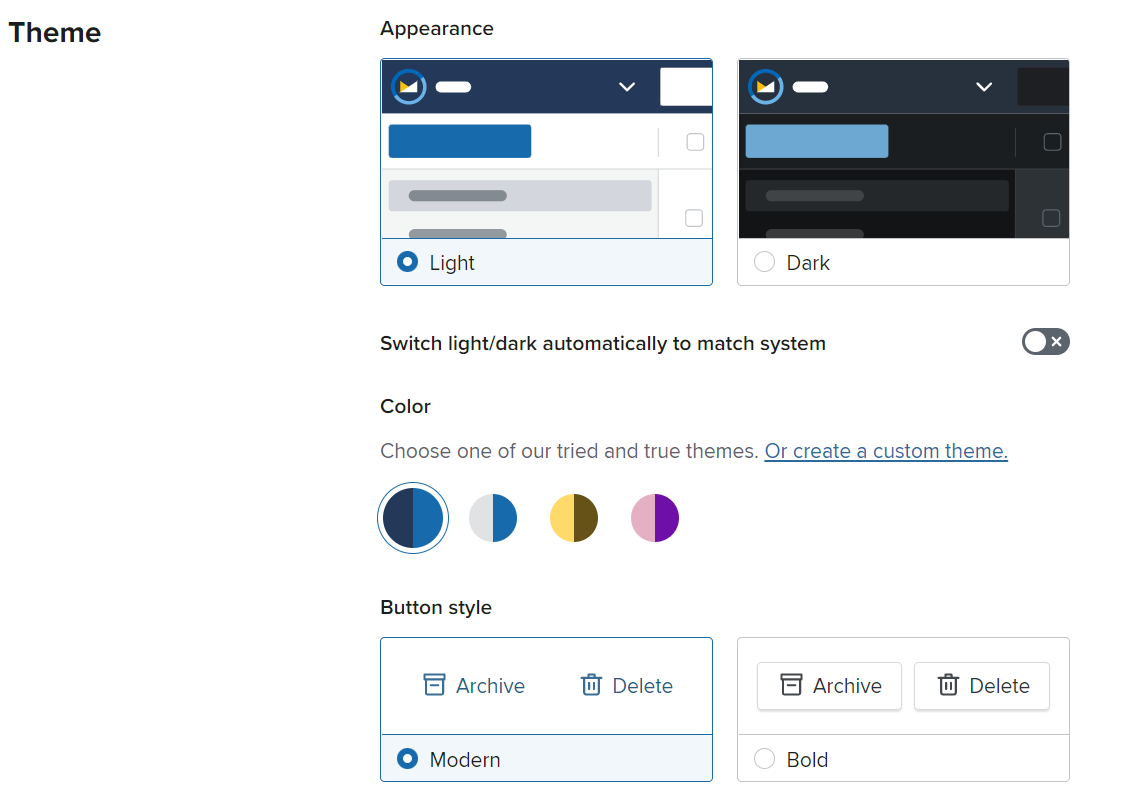 Button styles
We offer two alternative button style choices.
Choose the Modern button style for a subtle look that follows your accent color choice. Or choose the Bold button style for borders around your buttons and for a style that always remains black and white, leaving your accent color choice to suit your other elements.
Dark mode, light mode, or follow system
Choose between dark mode, light mode, or follow your system preferences. Your color theme will adjust to suit the current mode, and if you choose to customize your own theme, you can design the specific changes yourself.
Themes on the Fastmail app
When you download the Fastmail app to use on your mobile device, your theme's accent color will follow you.
Choose an accent color that highlights your personality and it will greet you in the toolbar whenever you use your app. If you have multiple accounts, use your accent color to have an at-a-glance understanding of which account you are currently logged in to.
Please note that you can only change the accent color on the Fastmail mobile app and not the header color, as the header color does not affect settings on the mobile app. To adjust your header custom color, log in to the web using a desktop device.