Vivaldi is a web browser that can be downloaded for free on Windows, Mac, or Linux. Vivaldi Mail is Vivaldi's built-in mail client, allowing you to keep your mail folders in sidebar view while browsing the web.
Vivaldi Mail needs its own app password to access your information. If you use your normal password or your Fastmail two step verification password in Vivaldi Mail, syncing won't work and you will see a password error.
How to set up Vivaldi Mail:
1. Download and open the latest version of Vivaldi's beta build, Vivaldi Snapshot.
2. From the welcome page, select Fully Loaded. This will automatically open Mail in the Vivaldi panel.
3. Click Add Mail Account.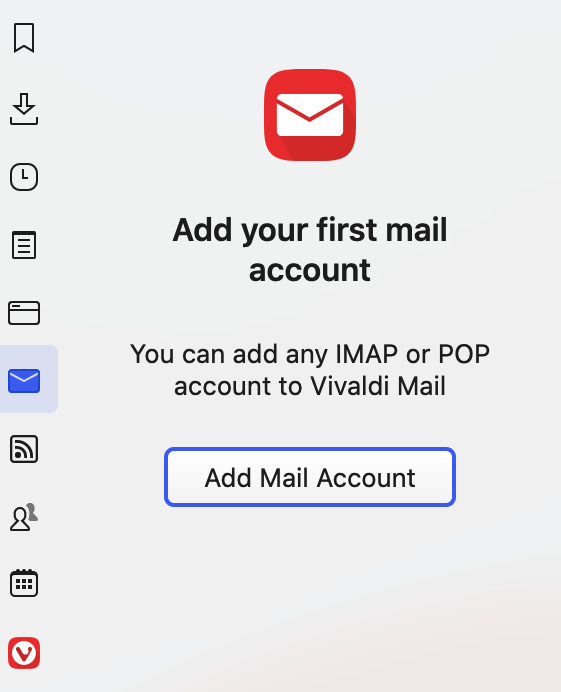 4. Enter your Fastmail email address, leave the dropdown menu on IMAP, and click Continue. The server details should fill in automatically.