The instructions and screenshots in this setup guide are for Outlook 2016. However, previous versions of Outlook are very similar, and you should be able to follow the same steps to set up.
Outlook needs its own app password to access your information. If you use your normal password or your Fastmail two step verification password on an external account, syncing to an external service won't work and you will see a password error.
Set up your email
1. Open Outlook. If this is your first account, it will ask you to open a new account. Enter your Fastmail address, then click Connect.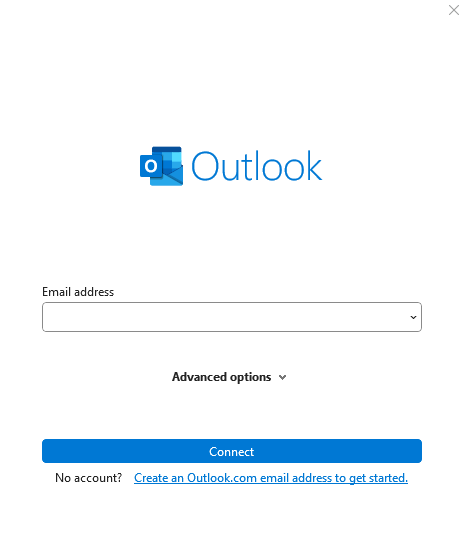 If Outlook does not prompt you to add a new account, you can get to the above screen by clicking File in the top left of the window, then clicking Add Account.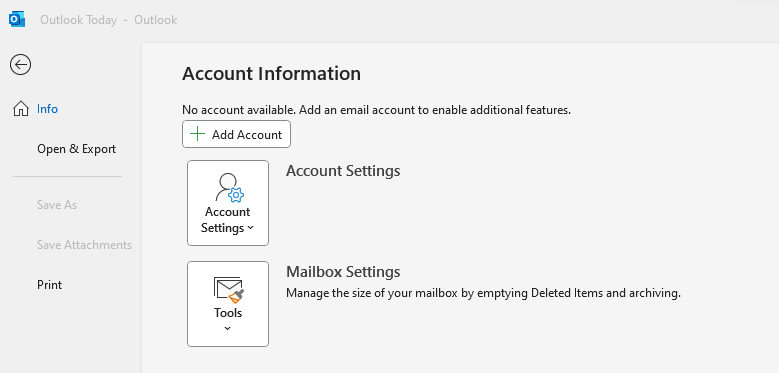 2. Enter your Fastmail app password and click Connect.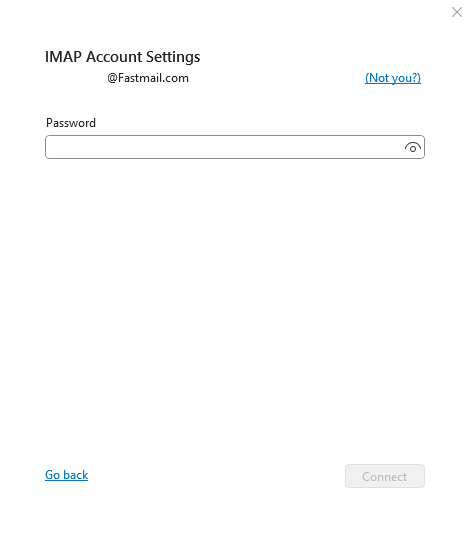 3. Outlook will perform a connection test which includes sending a test email to your address. If it's successfully, you'll see a message that says Account successfully added. If it finds any issues, double check the settings in the steps above.
4. If Outlook does not automatically detect configuration settings, then you'll see an Advanced setup screen. From here, click on the IMAP option and enter in the Fastmail server settings manually. (You can find the incoming and outgoing server settings on the Server names and ports help page.)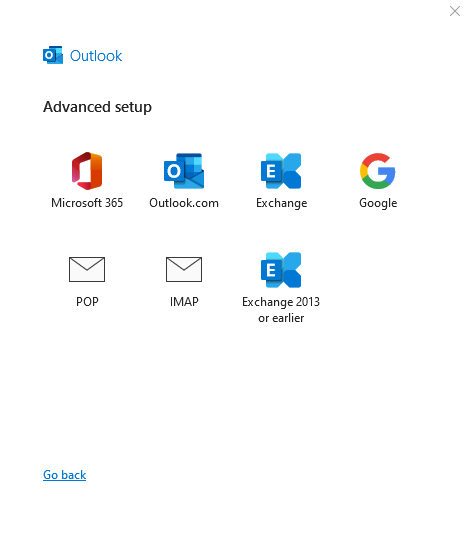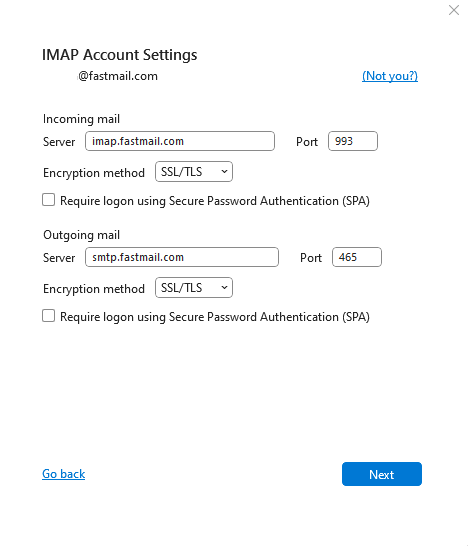 Using all folders in Outlook
Outlook may not show all of your folders by default. To fix this:
Click on your Inbox folder.
Click on the FOLDER tab in the main menu.
Click on IMAP Folders. A new window will open.

Uncheck the box for show only subscribed folders, which will mean all folders are shown:
Contacts and calendars not supported
Outlook 365 does not support CardDAV or CalDAV. You will need to use a third party plugin to sync your contacts and calendars.